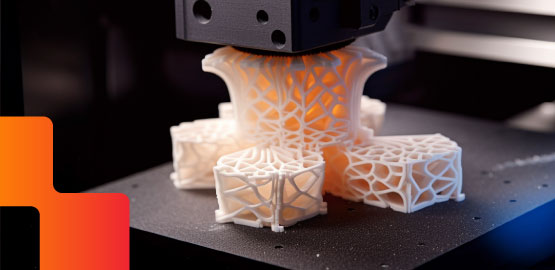 Manufacturing With
FDM 3D Printing
FDM, or fused deposition modeling, revolutionizes the creation of customized parts. By meticulously heating and layering thermoplastics, this technology enables exceptional prototyping, functional models and low volume production. Despite its affordability, FDM 3D print surpasses expectations as a comprehensive manufacturing solution. With a wide array of robust plastic materials, including PLA, ABS, TPU, PETG, and PEI, at your disposal, FDM grants unparalleled versatility. Achieve dimensional accuracy like never before, with a remarkable precision of ±0.5% and a minimum threshold of ±0.5 mm (0.0196″).
Our
FDM 3D Printing

Upholds High Quality Standards

Our commitment to excellence guarantees the manufacturing of your custom parts in accordance with the highest industry benchmarks in 3D printing Malaysia. Each order comes with an inspection report, ensuring thorough verification of these requirements. Expect impeccable results with a smooth and flawless surface finish, devoid of any bumps or delamination. Minimal marks resulting from retraction and layer changing are considered acceptable. Additionally, our meticulous process ensures the complete removal of support material, resulting in a consistently refined surface. All parts are printed with either 3 outline / perimeter shells or a minimum wall thickness of 1.2 mm.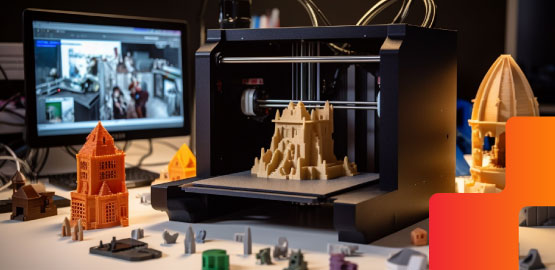 Advantages And Drawbacks Of
FDM 3D Printing
Advantages
Find the cost-effective power of FDM 3D printing technology for creating bespoke thermoplastic parts and prototypes.
Enjoy rapid turnaround times, with your projects completed in just a matter of days.
Benefit from an extensive selection of materials tailored for prototyping and industrial applications, empowering your creative possibilities.
Disadvantages
FDM 3D print may not be ideal for intricate designs as its resolution limits small detail reproduction.
Visible layer lines are common, necessitating post-processing to achieve a polished appearance.
Parts produced through FDM 3D print possess inherent anisotropy due to the layer adhesion process.
Designing The Next Generation Of Luxury Camper
Redtail Overland utilizes high quality prototypes to create a luxury rooftop camper, striking an ideal harmony between convenience and comfort.
Manufacturing A Fleet Of Drones To Scale Reforestation
By using rapid manufacturing tech, Seattle startup crafts bespoke drones and meets tight deadlines, enabling agile operations in their reforestation drone fleet.
Crafting Top Notch Prosthetics With Composites
Fillauer Composites ingeniously uses advanced composite materials like carbon fiber and fiberglass to meticulously design and construct exceptional prosthetic feet.
Materials

Available For FDM 3D Printing
Prototyping FDM 3D Print Materials
Our comprehensive range of FDM 3D print materials is perfect for cost effective and speedy prototyping and modeling needs.
Prototyping ASA
Prototyping ABS
Prototyping PLA
Prototyping PETG
Prototyping TPU
Industrial FDM 3D Print Materials
Our 3D printing service Malaysia offers a range of industrial FDM materials that are perfect for high volume production and large scale parts, delivering excellent mechanical properties.
Nylon: Markforged Onyx
PEI: ULTEM 9085, ULTEM 1010
ASA: Stratasys ASA
ABS: ABS M30, ABSplus
FDM Infill Options
For FDM prototyping, we offer a range of infill options including 20%, 30%, 40%, 60%, and 80% for optimal strength and efficiency.
For industrial grade FDM, we provide infill options similar to those offered by Stratasys, ensuring high quality results.
Solid
Solid build style offers a reliable and robust solution for FDM 3D printing. With Solid infill, the entire internal structure of the printed object is densely filled, resulting in a strong and sturdy final product. This build style ensures maximum material utilization, making it ideal for applications that require superior strength and durability.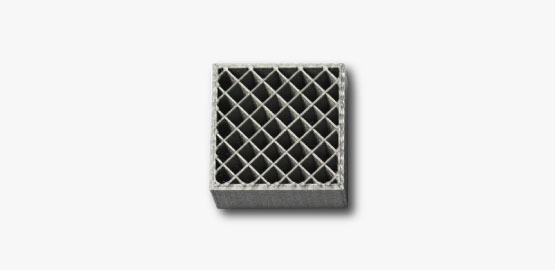 Light
Sparse Double Dense build style combines strength and efficiency, striking a balance between material usage and structural integrity. With Sparse Double Dense, the interior of the printed object is filled with a pattern of interconnected lightweight structures, optimizing material consumption while maintaining durability.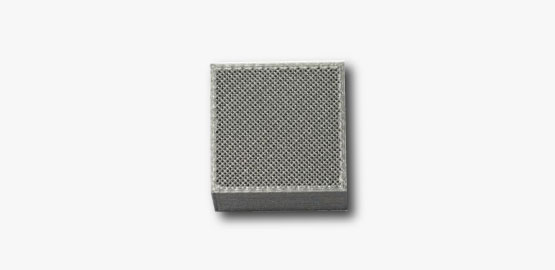 Ultra-light
Sparse build style offers an ideal solution for those seeking ultra-light results. By strategically placing infill material in a sparse pattern, this technique reduces weight while maintaining structural integrity. The Sparse build style optimizes material usage, making it cost effective and environmentally friendly.