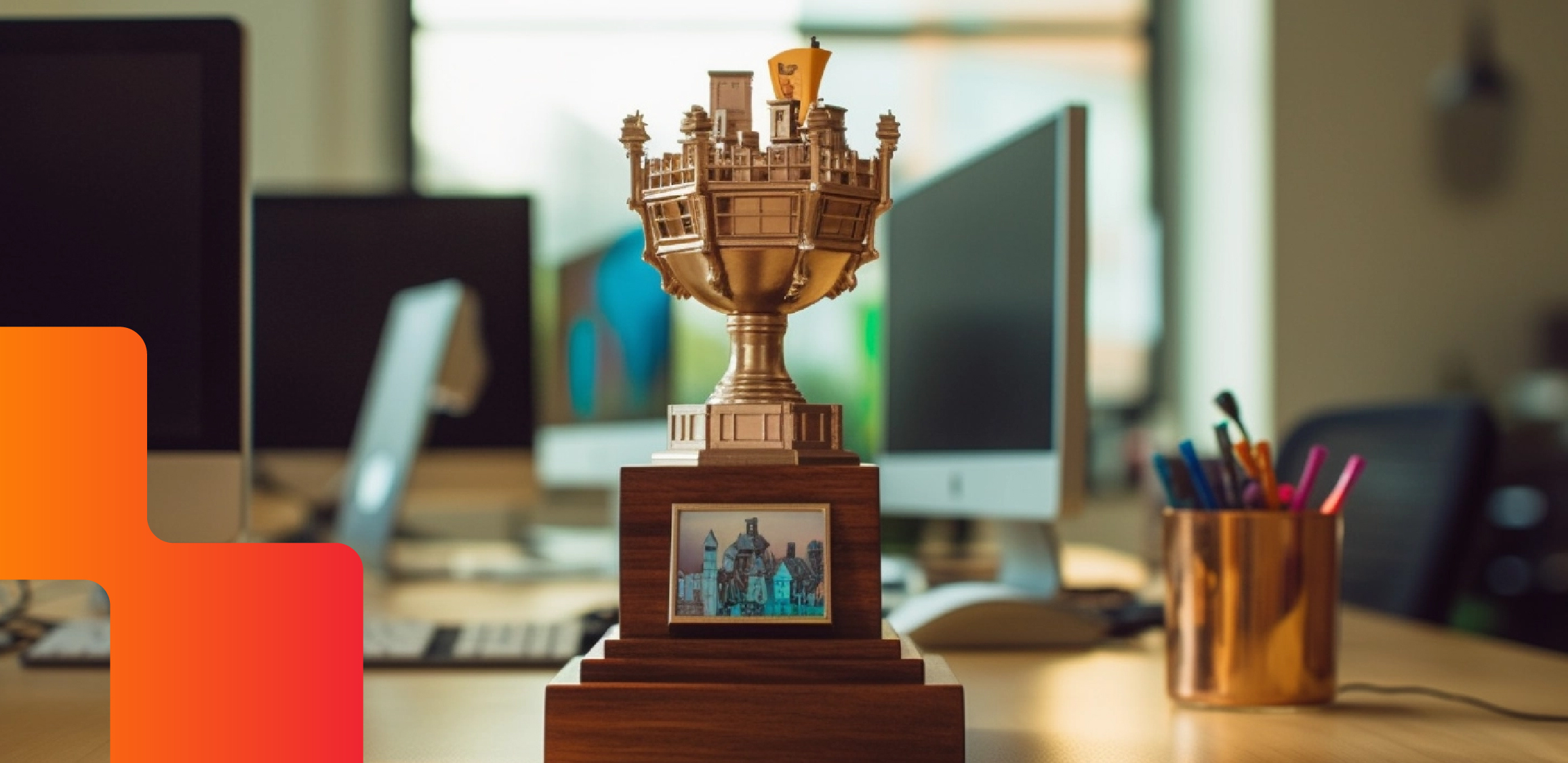 What We
Are
We are R3DPrints, your ultimate destination for personalized 3D printing service in Malaysia. As experts in the field of fabrication and 3D printing, we specialize in transforming your one of a kind trophy concepts into tangible masterpieces.
Gone are the days of uninspiring off the shelf awards offered by traditional trophy makers. Why settle for mundane when you can surprise and delight your top performers with a trophy that truly reflects their achievements?
At R3DPrints, we're committed to revolutionizing the trophy making experience, bringing innovation, creativity and a touch of excitement to your special moments. Join us in reshaping the future of custom trophies.
Looking For A Single
Custom Trophy?
Look no further, as we are experts in producing one-off trophies!
Our 3D printing shop specializes in creating one of a kind trophies for your prestigious awards night. Whether you're an agency or an individual, we've got you covered with our custom designs.
Discover the perfect trophy that stands out from the rest.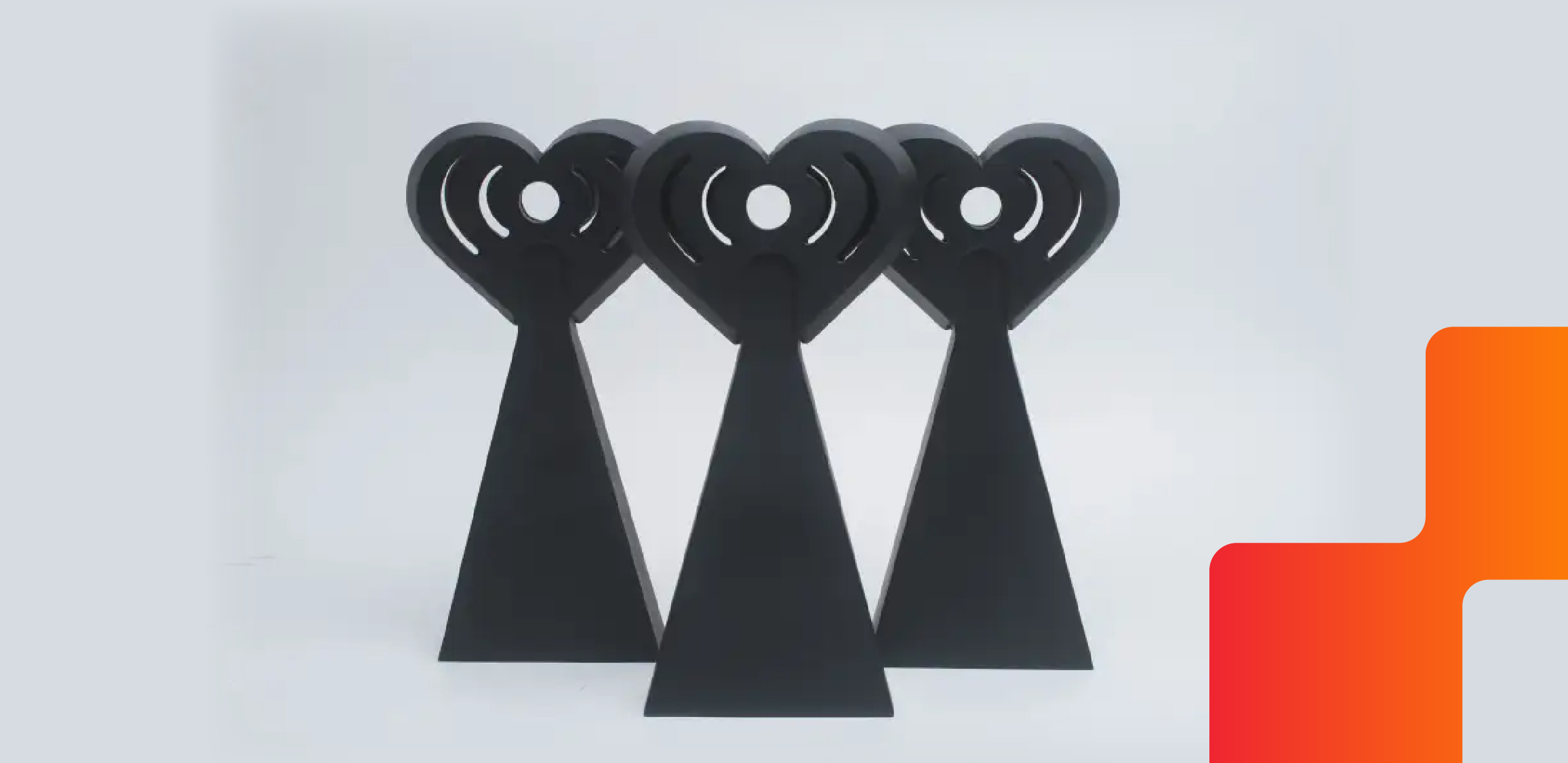 Select Projects From The
Artists

That We've Worked With
01. Ideation
Unlock the potential of your vision with our expert assistance in creating remarkable trophies. Whether you're seeking inspiration or already have a concept in mind, we're here to guide you towards the best course of action.
02. Design & Prototyping
With your approval, our skilled team will embark on the journey of transforming your sketches or existing designs into tangible 3D sculptures. We'll meticulously sculpt your art, provide you with regular updates and incorporate your feedback until we achieve your desired outcome.
03. Production
Once the design is finalized, we unleash the power of our cutting-edge industrial 3D printing technology to bring your artwork to life. Unlike traditional fabrication methods, our advanced capabilities enable us to create sculptures of up to 10ft in size with astonishing speed, ensuring a swift turnaround time.
04. Painting & Finishing
Our meticulous painting and finishing process ensures every detail shines. Whether you desire a stunning 24k gold-plated trophy or a precise Pantone color match, we have the expertise to bring your vision to life. Trust us with your project and allow us the time needed for perfection.
Available
Materials

For SLA
Resin
Our industrial SLA 3D printer delivers high resolution prints with high quality surface smoothness, making it ideal for complex designs. Whether it's a trophy or any other intricate project, our resin 3D prints will impress, allowing for various finishing options.
Acrylic
At R3DPrints, we understand the importance of choosing the right material for each project. For flat designs, we opt for laser cut acrylic, a cost effective and efficient alternative to 3D printing, ensuring speedy and economical results.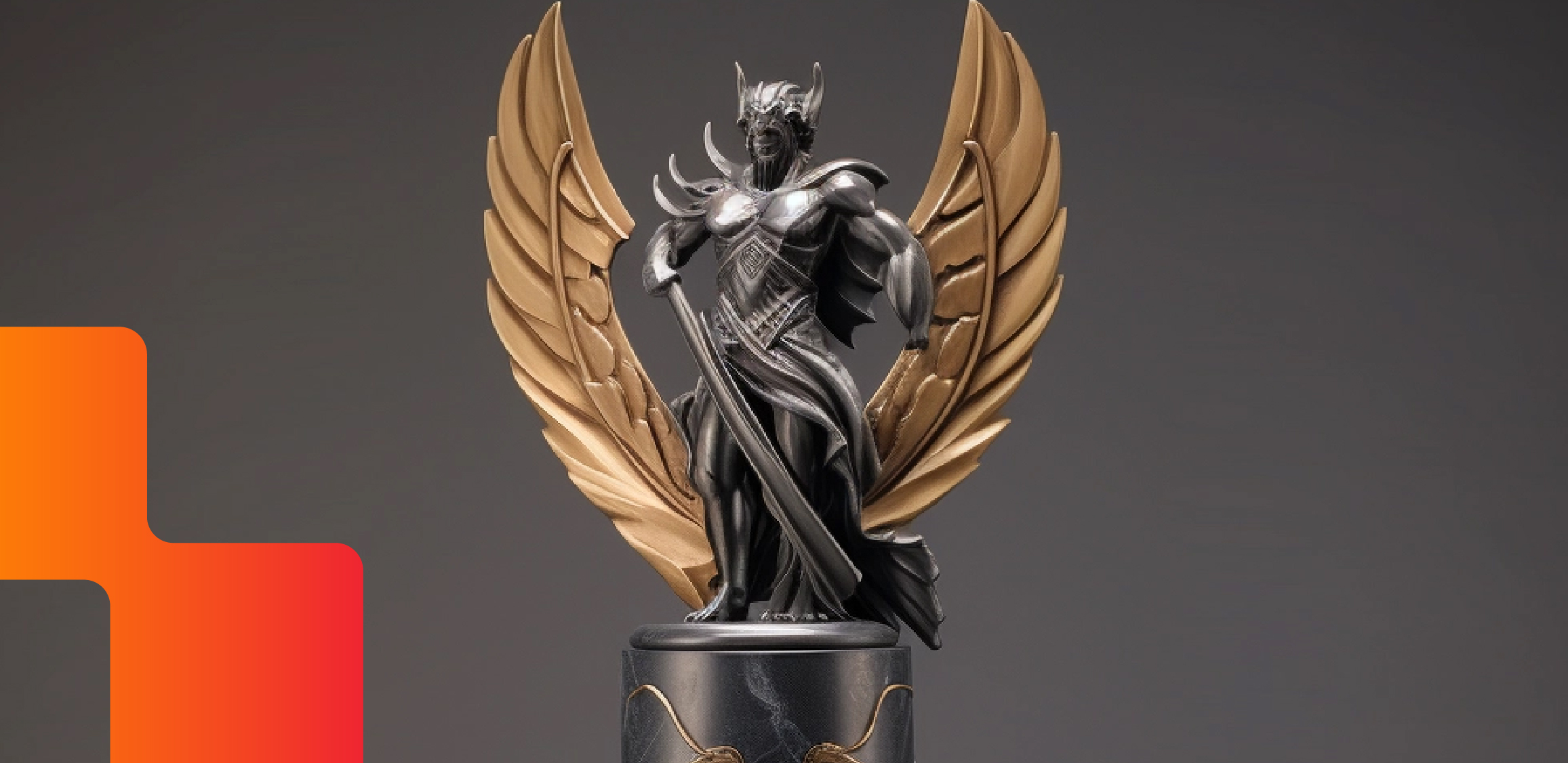 Metal
Plating
Transform your award into an exquisite masterpiece with our metal plating 3D print service. Achieve an elegant and luxurious appearance that will captivate everyone.
Keep in mind that metal plating duration varies from a few days to 1-2 weeks based on trophy complexity, so plan accordingly to ensure optimal results.
Painting
At our 3D print service, we go beyond simply printing awards in colored materials. We meticulously refine each trophy, ensuring a sleek finish and offer custom painting options to match your preferences. Say goodbye to unattractive and inexpensive-looking printings.
Why Choose R3DPrints To Make Your Custom Trophies
Fast Turnaround
With R3DPrints, you don't need to worry about tight deadlines. Our advanced 3D print service and fabrication capabilities allow us to create your trophies in record time. In fact, we can have them ready in just 2 days, surpassing the speed of traditional trophy makers, and still remain the best quality.
Expert Help
We understand that navigating the design and production process can be overwhelming. That's why our team of experts is here to assist you at every step. From initial design concepts to finding the most cost-effective and timely solutions, we've got you covered with our 3D printing shop.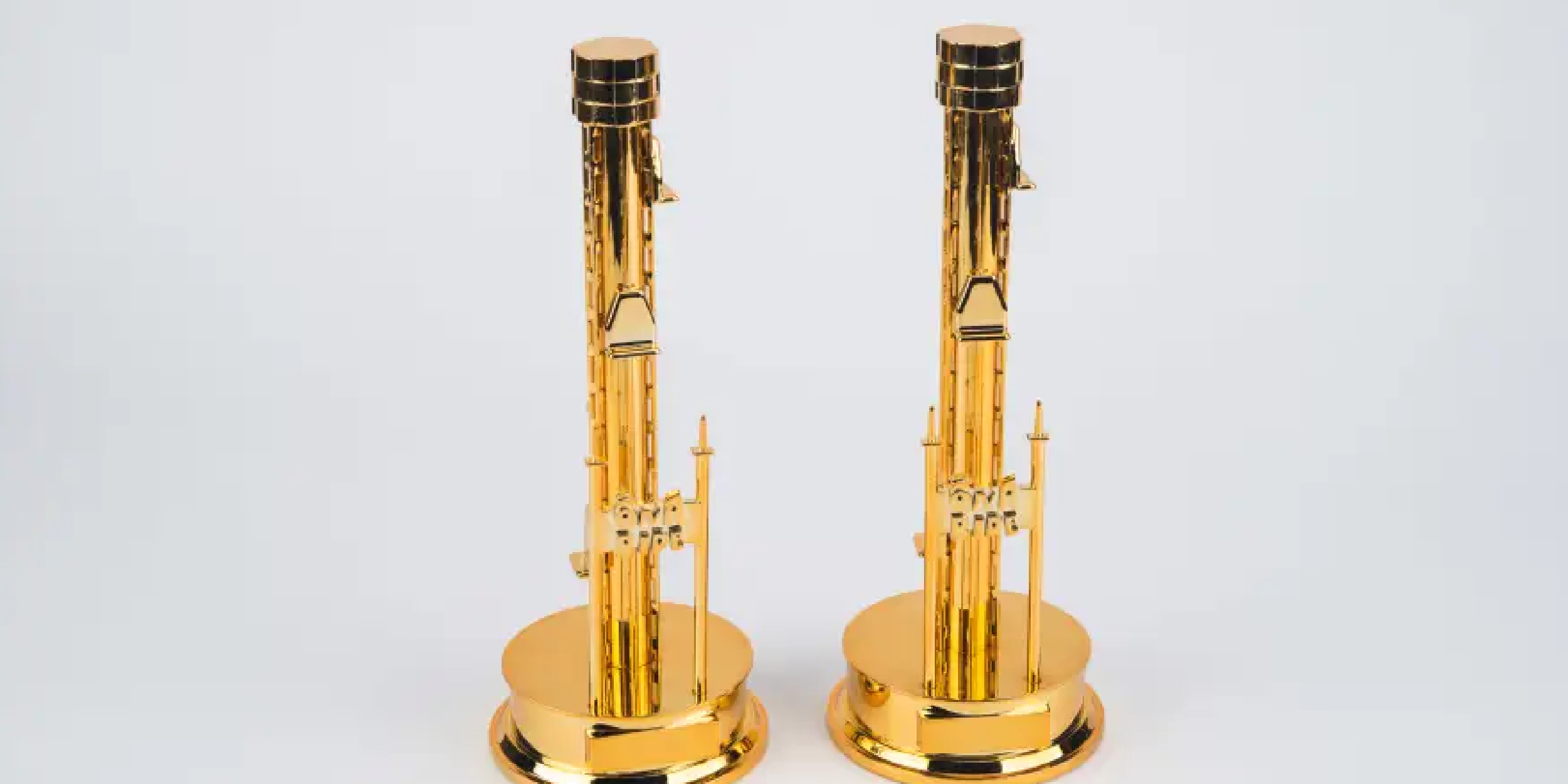 High Quality
We believe that awards should always reflect excellence. At R3DPrints, we take immense pride in delivering high quality craftsmanship. From carefully selected materials to meticulous polishing, painting and finishing, we ensure that your trophies exude a premium look and feel.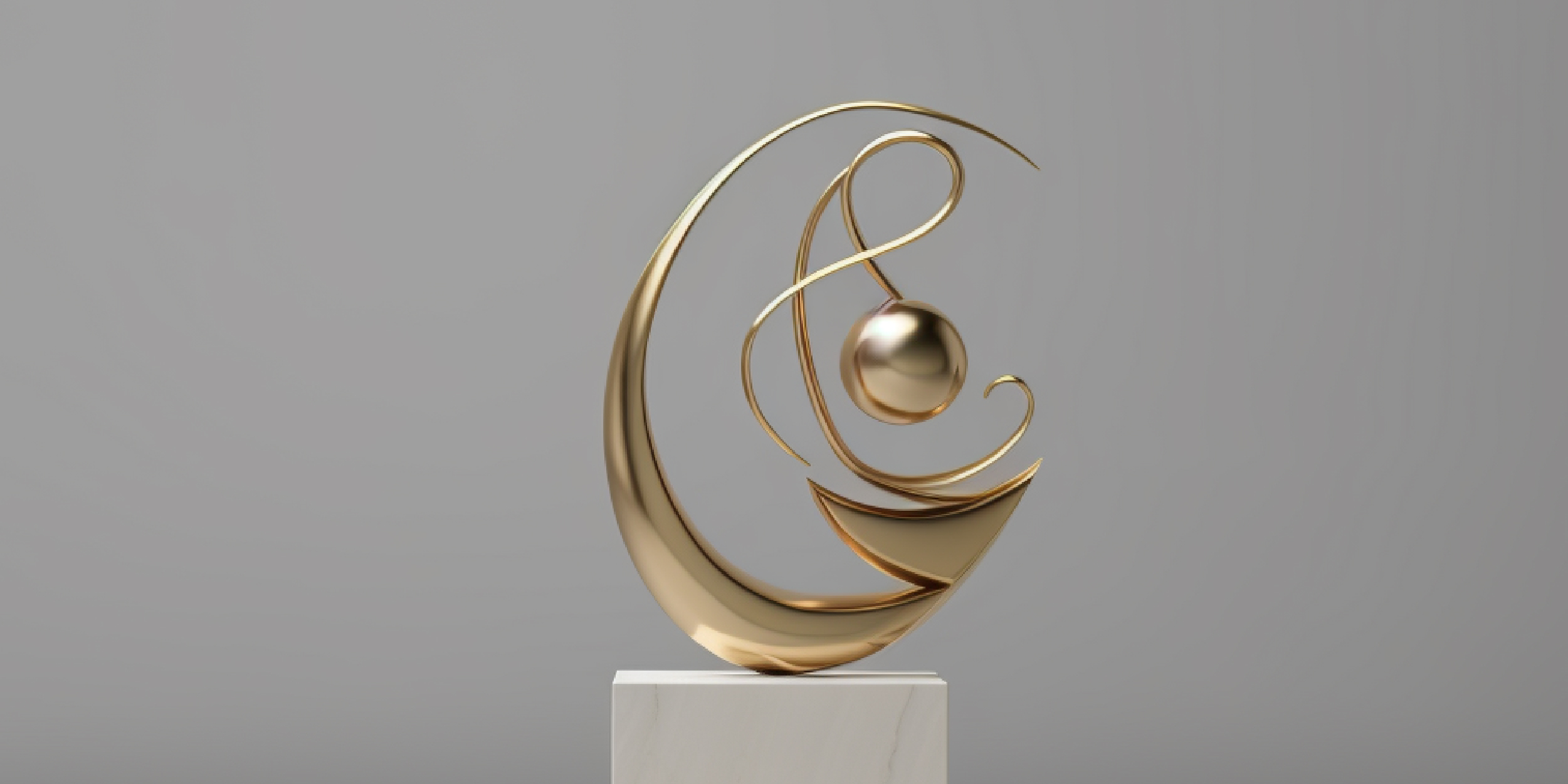 Do I need a design for my 3D printed award?
Absolutely not! Whether you have a ready made 3D design or not, we've got you covered. If you already have a design, we'll gladly work with it. If not, our team will collaborate with you to create a stunning 3D model for your trophy. Rest assured, we'll bring your vision to life.
How long does it take to 3D Print the trophy?
Our efficient 3D print service delivers trophies within 1-2 days, with timing varying based on object size and volume. Thanks to our cutting-edge printer farm and industrial technology, we complete prints in half the usual time.
Quality is paramount, so we meticulously clean and polish every print, ensuring optimal results. For a personalized estimation, simply share your files or pictures with us for review.
Are custom 3D printed trophies budget friendly?
While not ideal for those seeking affordability, the intricate process of designing, printing and painting may exceed tight budgets.
However, if you're a brand or agency seeking to impress clients and recipients with exceptional and distinctive trophies, 3D printing service is the ideal choice for you.
What is metal plating for 3D print?
Metal plating is a technique where a layer of metal is applied to a material. At R3DPrints, we utilize the power of 3D Printing and Metal Plating to manufacture functional and visually appealing parts. The process of metal plating a 3D printed component is similar to plating plastic, but with the advantage of creating intricate objects at a reduced expense. Experience high quality metal-plated 3D prints with us.
How much does a custom 3D printed trophy cost?
Discovering the cost of a bespoke 3D printed trophy varies based on factors like dimensions and complexity. As intricacy and size increase, the price also tends to rise. Rest assured, we're committed to offering you an exceptional deal, ensuring top quality while accommodating your budget.
Do you do delivery domestically and internationally?
As we provide online print service in Malaysia, delivering our exceptional 3D printing service to customers is our specialty. We proudly offer nationwide and international shipping, ensuring that our clients can access our services from anywhere. Whether you're located domestically or internationally, we're ready to serve you with our seamless delivery options.
How long will my 3D print model take to make?
The turnaround time for your 3D print model creation depends on the complexity of the design. Simple pieces can be finished within 2-3 days, while intricate models may require up to 4 weeks.
Timelines are further influenced by effective communication and your feedback. Our goal is to ensure efficient and cost-effective design development with the best quality.