3D printing, often referred to as additive manufacturing, has revolutionized the production of complex, custom and functional parts. At the heart of this revolution lies a vast array of materials that cater to different applications, ensuring that the final product is as close to the intended design as possible. This article explores into the diverse world of 3D printing materials, exploring their properties, uses, advantages and disadvantages.
Polylactic Acid (PLA)
Derived from renewable resources like corn starch and sugarcane, PLA is a biodegradable thermoplastic. It's a favorite among hobbyists due to its ease of use and environmental friendliness. While it may not be the strongest material, it's perfect for prototypes, educational projects and decorative items.
Advantages:
Biodegradable and environmentally friendly.
Easy to print with, making it suitable for beginners.
Available in a wide range of colors and finishes.
Disadvantages:
Not as durable as some other materials.
Lower melting point, making it unsuitable for high temperature applications.
Acrylonitrile Butadiene Styrene (ABS)
ABS is a robust and durable thermoplastic. Popularized by its use in products like LEGO bricks, it's ideal for items requiring strength. ABS requires a heated bed for printing, making it a touch more advanced than PLA, but it's excellent for automotive parts, electronic casings and toys.
Advantages:
Strong and durable.
Can be smoothed with acetone for a polished finish.
Resistant to high temperatures.
Disadvantages:
Requires a heated print bed.
Produces fumes during printing which require good ventilation.
Polyethylene Terephthalate Glycol (PETG)
A harmonious blend of durability and printability, PETG offers resistance to both water and many chemicals. Its transparent nature makes it ideal for applications where clarity is essential, such as containers and protective visors.
Advantages:
Combines clarity with durability.
Resistant to water and many chemicals.
No odorous fumes during printing.
Disadvantages:
Can be prone to stringing during printing.
Requires careful calibration to print accurately.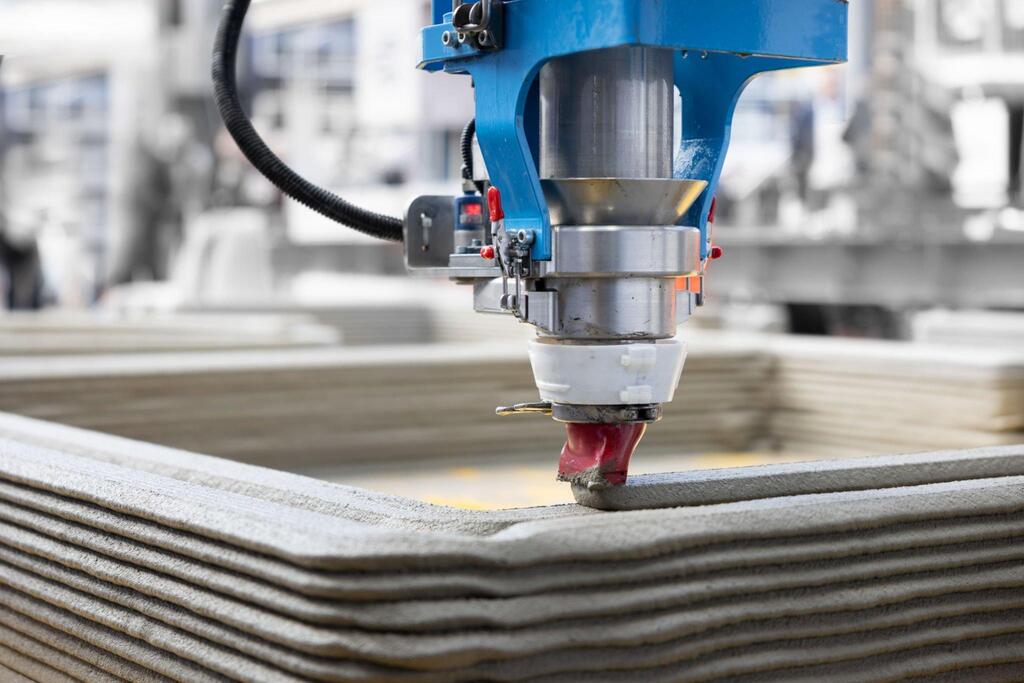 Thermoplastic Polyurethane (TPU)
TPU stands out for its flexibility. It's elastic, resilient, and can be used in a plethora of applications, from phone cases to flexible joints and connectors.
Advantages:
Highly flexible and elastic.
Resistant to abrasion.
Suitable for items requiring a rubbery texture.
Disadvantages:
Can be challenging to print due to its flexibility.
Requires a slow print speed.
Polyvinyl Alcohol (PVA)
This water soluble material is a boon for complex prints. PVA is typically used as a support material that can be easily dissolved post printing, leaving behind a clean, intricate design.
Advantages:
Water soluble, making it great for support structures.
Works well in combination with materials like PLA.
Disadvantages:
Sensitive to moisture and requires dry storage.
Expensive compared to other materials.
Nylon (Polyamide)
Known for its strength, flexibility, and durability, Nylon is the go-to material for functional prototypes. Its resistance to wear and tear makes it excellent for gears, bearings, and many moving parts.
Advantages:
Strong with high wear resistance.
Can be dyed for color variations.
Flexible.
Disadvantages:
Requires a high extrusion temperature.
Absorbs moisture; needs to be stored properly.
Resins
Liquid resins are primarily used in SLA and DLP printing processes. They are cured or hardened using a light source, resulting in high-resolution and highly detailed prints. The resins are vast, catering to specific needs – from tough and durable resins to flexible or even castable ones for jewelry.
Advantages:
High detail and precision.
Can be formulated for specific properties.
Disadvantages:
Requires post processing (curing).
Resin can be toxic – it requires safety precautions.

High Impact Polystyrene (HIPS)
HIPS serves as a fantastic dissolvable support material. Paired with ABS, it can be dissolved in d-limonene, ensuring that the primary design remains untouched and immaculate.
Advantages:
Good as a dissolvable support material.
Lightweight.
Disadvantages:
Less strong compared to materials like ABS.
Solvents used for dissolving can be harsh.
Polypropylene (PP)
PP's strength lies in its elasticity and fatigue resistance. Widely used in packaging and automotive industries, its 3D printed version is gaining traction for similar applications.
Advantages:
Flexible and fatigue resistant.
Chemically resistant.
Disadvantages:
Warping can occur during printing.
Bed adhesion can be tricky.
Metal Filaments
The world of 3D printing is not just plastic centric. Metals like stainless steel, titanium, and even gold are now printable. After printing, the objects undergo sintering – a process that fuses metal particles, paving the way for robust, functional, and sometimes even ornamental pieces.
Advantages:
High strength and durability.
Suitable for industrial applications.
Disadvantages:
Expensive.
Requires specialized printers and sintering post process.
Carbon Fiber Composites
These are not purely carbon fiber but are composites – PLA or ABS mixed with short carbon fibers. The result? Parts that are stiffer, stronger, and more dimensionally stable.
Advantages:
High strength-to-weight ratio.
Rigid.
Disadvantages:
Abrasive nature can wear down nozzles.
Requires specialized extruders.
Wood and Ceramic Filaments
Want the look and feel of wood or ceramics? These composite filaments offer just that. While not as robust as the real materials, they provide a unique aesthetic, perfect for art, decor, and architectural models.
Advantages:
Mimics the aesthetic of real wood or ceramic.
Lightweight (wood).
Disadvantages:
Not as strong as pure plastics.
Can be challenging to achieve consistent results.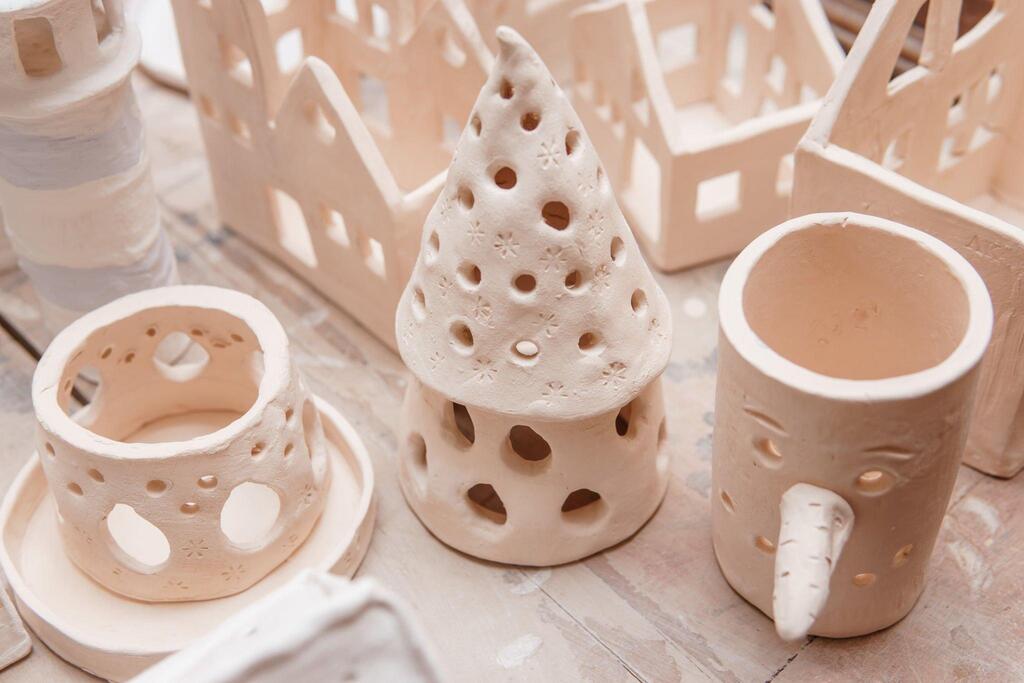 Graphene
Still emerging in the 3D printing world, graphene is known for its conductivity and immense strength, opening doors for advanced research and electronics.
Advantages:
High conductivity.
Lightweight and strong.
Disadvantages:
Still in experimental stages.
Potentially expensive.
PEEK and PEI
Both high performance thermoplastics, they are known for their ability to withstand extreme conditions. Their use in aerospace, automotive and medical sectors is a testament to their resilience and strength.
Advantages:
Can withstand extreme conditions.
Biocompatible (suitable for medical applications).
Disadvantages:
Requires high printing temperatures.
Expensive.
In conclusion, 3D printing materials is as diverse as it is innovative. From biodegradable plastics to robust metals, the spectrum caters to nearly every need imaginable. As technology continues to advance, it's exciting to think about what materials might be next, further blurring the lines between traditional manufacturing and the dynamic industry of 3D printing.